Rare Fare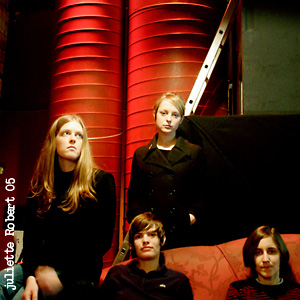 Power house Electrelane has just released a B-Sides, Rarities, & Live album on Too Pure. Too Pure is a great label boasting releases from such acts as PJ Harvey, Tracy & the Plastics, and Stereolab. Electrelane also just finished writing a new album this summer in Germany and are recording now in Michigan. Their last album was so great it got them on the cover of WIRE magazine, you know the indie/noise/hip kids guide to music mag.
Spartakiade (not on the collection, but not widely released)
Thanks to Juliette Robert for the pic from her beautiful collection.
Leave a Comment so far
Leave a comment